New Delhi The Foreign Ministers of China and Pakistan today held a strategic meeting on the island of Hainan (Hainan) in the South China Sea amidst the escalation of the LAC. The special thing is that on Hainan Island, where the foreign ministers of the two countries met, there is a secret underground submarine base of China, whose satellite pictures were recently revealed. China has been constructing eight (08) submarines for Pakistan for some time.
Hainan island has important submarine base of China
Pakistani Foreign Minister Shah Mehmood Qureshi met Chinese Foreign Minister Wang Yi on China's Hainan Province (island) today. Qureshi has gone on a two-day Chinese tour, where he is joining Strategic-Dialogue with Wang Yi.
A video has surfaced of Qureshi meeting Wang in Hainan, in which Wang Yi met with elbows (instead of Corona) instead of shaking hands. Earlier, when the Pakistani foreign minister reached China, the airport also had a few Chinese diplomats to receive him. They too stood far away and left the Quraishi airport with the Chinese Embassy officials.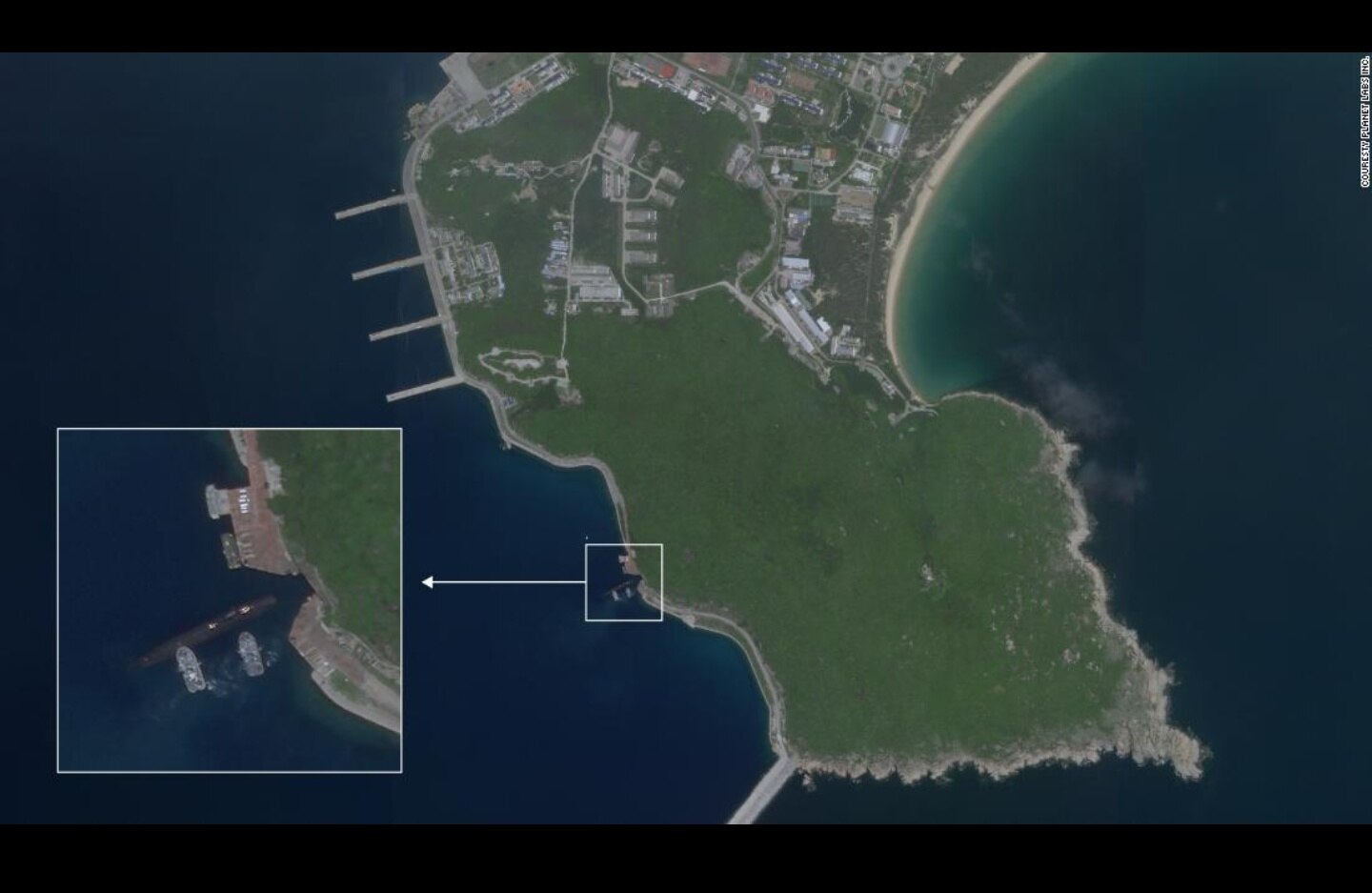 (Satellite photo of China's submarine base in Hainan)
In fact, in Hainan Island, in which these foreign ministers of China and Pakistan have met, there is an underground submarine base of China. A satellite image of this base was recently surfaced in the island. In this picture, a (possibly nuclear) submarine of China is seen entering. Let us tell you that China has a fleet of 60-70 submarines, on whose strength China is busy spreading its foot from South China Sea to Indian Ocean.
China engaged in strengthening Pakistan against India
After a day-long meeting of the Sino-Pakistan Foreign Ministers, the Pakistan Foreign Ministry termed the Sino-Pakistan friendship as 'All Weather Strategic Cooperative Partnership'.
Actually, it is a matter of concern for India that China is busy strengthening Pakistan in the sea. For this, China is constructing eight (08) submarines for Pakistan.
Four of these submarines are being built in China and Pakistan is expected to be received by 2023. While the remaining four are planned to be ready in Karachi port of Pakistan by 2028. China knows that it is not able to face India alone in the Indian Ocean. That is why Pakistan is preparing to use it against India.
read this also
Big terrorist conspiracy failed in Delhi, know how police arrested terrorist by laying a trap
Unique initiative, preparing to make skillful by giving skill training to 50 lakh youths of villages