Imphal: In Manipur, the N Biren Singh government won the trust vote in the state assembly by 28 votes against 16. Singh's motion of confidence was put for division after a long discussion in the assembly in which the BJP government was successful. A one-day special session of the assembly was called on Monday.
After getting the trust vote, Chief Minister N Biren Singh said that we have won the trust vote by voice vote. Whatever the president has done is as per rules. Opposition MLAs were in small numbers.
At the same time, Congress leader and former Chief Minister Okram Ibobi Singh said that there is no rule of law in Manipur. We were demanding a division of votes. They (BJP) do not like it. Within the ruling party, many people do not like this government.
8 Congress MLAs violated Whip
Eight Congress MLAs did not participate in the proceedings of the House in violation of the party whip. The Congress has 24 MLAs in the 60-member Assembly of Manipur. After the resignation of three MLAs and disqualifying four MLAs under the anti-defection law, the house now has 53 members.
The clouds of crisis were hovering since last month
Let me tell you that on June 17, political crisis was present in front of BJP-led government as six MLAs withdrew support, while three BJP MLAs left the party and joined Congress.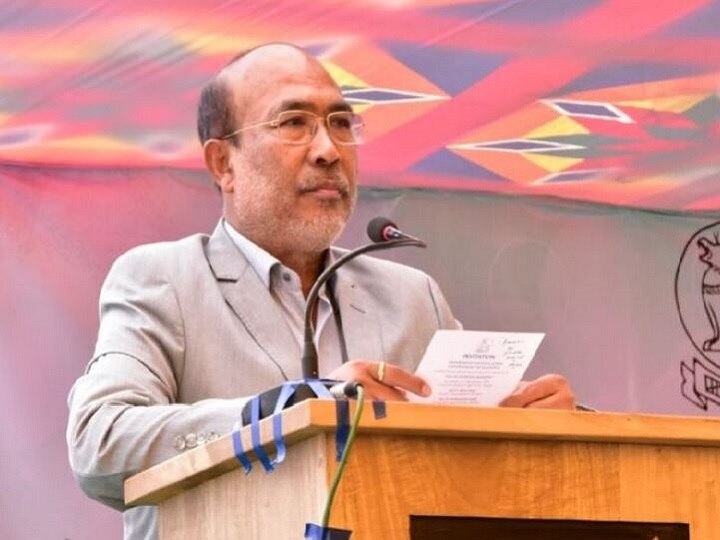 N. Biren Singh (File photo)
However, following the intervention of Sangma of top BJP leaders and Meghalaya Chief Minister Konrad, four MLAs of the National People's Party (NPP) later returned to the alliance. Sangma is the supremo of the NPP. Congress MLA Kesham Meghchandra Singh moved a no-confidence motion.